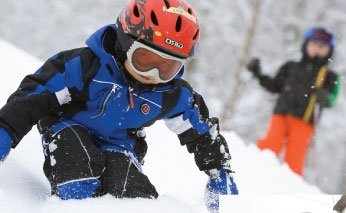 History & Culture: Park City was 'discovered' by prospecting U.S. Army soldiers in the late 1800's and was a bustling mining town for many years. In the 1920's, skiing became popular and Park City was a prime destination. Park City Utah is steeped in turn of the century silver mining history. A walk through "old town" reveals renovated miners shacks turned into ski town homes.
The 2002 Winter Olympic Games cast an international spotlight on the town of Park City Utah. With premier snow conditions, ideal terrain and an impressive array of lodges, restaurants, bars and retail shops, the area is a deserving venue. With expansive bowls, groomed World Cup runs, and friendly intermediate terrain, Park City is tough to beat. Park City's Town Lift provides the Old Town with ski-in/ski-out access.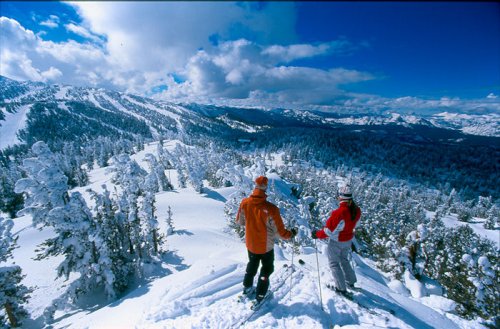 Park City caters to the skier who cares about easy access, great snow and varied terrain, which explains why this resort has proven enduringly popular over the years. Come Ski Park City and discover that lodging accommodations are close to the slopes, with skiing every night of the week, and an average of 380 inches of the fluffy light powder each season make it hard to stay away from this "Snow Capitol." Park City's two ski resorts, Deer Valley Resort and Park City Mountain Resort which merged with The Canyons during the summer of 2015 each offer terrain to accommodate every whim. While intermediates tend to think of Park City, as "their" mountain, novice skiers thrill to the lengthy ease of Summit House run while experts head to the bowls. Park City is headquarters of the U.S. Ski Team and it shows: exciting moguls runs, racing trails and even a new giant slalom course.
Dining... Home to everything from casual family-style eateries to award-winning fine dining establishments, the town of Park City is a gourmet mecca. Park City, with a year round population of less than 9,000 people, has over 100 restaurants and more bars per capita than any other town in the state of Utah. Visit our
Park City Restaurant page
for more information on what the area has to offer. Despite what you may have heard, Utah is not a "dry state". Picturesque shops line Main Street offeing a taste of everything. So with our website, and possibly a printed Park City visitor guide, you can wet your whistle in Park City Utah.
As Park City continues to grow as a premier ski town, the variety of activities and events grow as well. The downtown area of Park City offers a perfect mix of hip night clubs and restaurants, with excellent lodging options. There is a wide assortment of restaurants and clubs that offer live music and unique food. Every January, our town is host to the largest independent film festival in the country, The Sundance Film Festival. For nearly two weeks, historic Main Street is filled with well known celebrities and respected players of the film industry, along with thousands of eager filmgoers and partiers. There are also a number of excellent art galleries worth checking out while you are here.
Park City Lodging... For hotel rooms in Park City, there are always Hot Deal offers throughout the year.
Click here
to start your search. For listings of condos and homes for rent in Park City
you can view options here.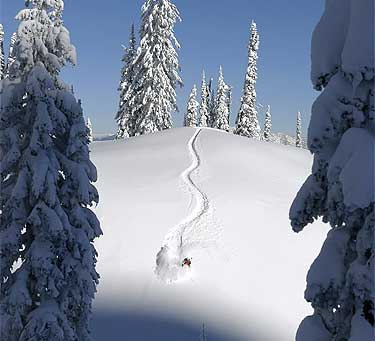 Discount Lift Tix... Coming to Ski or Snowboard Utah? Save big-time on your lift passes!. How much, how about saving $63.00 for a Two Day Ski Pass to Snowbird Ski Resort! These discounted lift tickets are good for everyone in your group and for as many days as you need.
Discounted Utah Lift Tickets
Summertime in Park City... When the ski season is over the snow melts and leaves the mountains flourishing with vibrant green hillsides and wildflowers, and the historic mining town becomes a summer destination overflowing with exhilarating outdoor activities, world-class cuisine, numerous special events and art of all mediums. Summer activities are abundant with choices of
golf,
horseback riding,
fly fishing on the Weber river, hiking our many mountain trails or just relaxing by the pool.
For Salt Lake City Vacations, The Salt Lake Tourist and Visitors Center has a complete Travel Directory for all your visiting needs. You'll find visiting information to help you enjoy your visit to our city. The web sites in this Salt Lake directory will give you a wealth of knowledge about our city and save you money as well.
Click here.
Free Utah Travel Coupons
Yes, They Are Free!
Request a Free Park City Ski Planner. Click on this email link
email link
and simply request that the free Park City Ski Planner be sent to you. Include your name and mailing address.
Park City Winter Vacations

Discount Ski Lift Tickets

Ski Shops, Equipment Rentals

Historic Main Street in Park City

Sundance Film Festival

Park City Map

Utah Olympic Park

How To Plan A Park City Ski Vacation

Park City Shuttles, Rental Cars

Snowboarding Park City

Ice Skating & Tubing

Park City Cross Country Skiing & Snowshoeing

Shopping & Other Services

Park City Golf Courses

Park City Child Care

Park City Hot Air Balloon Rides

Park City Snowmobile Tours

Park City Sleigh Rides

Park City Restaurants

Park City Nightlife

Park City At A Glance

Request A Free Park City Ski Planner
Park City Resorts

Park City Ski Resort

Deer Valley Ski Resort

Canyons Ski Resort Is Now A Part
Of Park City Mountain Resort
Park City Lodging Options

Park City Lodging

Park City Hotels

Park City Condos

Park City Ski Homes

Park City Real Estate - Home Sales

Park City Bed and Breakfasts

Park City Ski Rentals
Salt Lake City Ski Resorts

Snowbird Ski Resort

Alta Ski Resort

Brighton Ski Resort

Solitude Ski Resort

Snowboarding Salt Lake's Ski Resorts
Salt Lake City Lodging Options

Salt Lake City Hotels

Salt Lake City Bed And Breakfast Lodging

Salt Lake City Ski Lodging
Plan Your Trip to Salt Lake

Ski Salt Lake.com Official

Salt Lake Visitor Services

SUV Rentals Salt Lake Airport

Salt Lake Airport Transportation

Salt Lake Airport Shuttles, Car Rentals

Utah RV Rentals

Free Lodging Brochures

Utah Relocation Packages

Utah Ski Resorts

Utah Ski Resort Opening & Closing Dates

Salt Lake City's Best Restaurants

Salt Lake City Nightlife

Utah Liquor Laws

Utah Travel Coupons - Free!

Salt Lake City Sightseeing Tours

Best Golf Courses in Salt Lake City

Salt Lake City Map

Utah Olympic Oval in Salt Lake City

Salt Lake City Visiting Guides

Salt Lake City Homes For Sale
Summer Activities

Horseback Riding in Utah

Salt Lake's Best Golf Courses

Park City's Golf Courses

Park City's Historic Main Street

Shopping in Park City

Things To Do in Salt Lake with Kids

National Parks Throughout Utah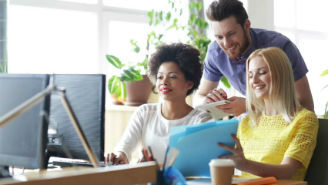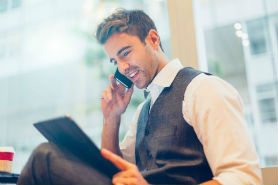 Welcome, we are proud to bring you our official Park City Utah Vacation Guide. We hope the information we compiled will be useful to you and that you find everything you are looking for. When you do Visit Park City, bring us along on your mobile device. Our goal is to make your visit more enjoyable by providing updated information.

Enjoy Your Visit To Park City.


Views



Utah Vacations.org | Park City Tourism
© Copyright 1998 - 2018. All rights reserved.